For over 30 years now, Dunkirk's Mer et Rencontres sand yachting school has been promoting this sports activity on the Dunkirk coast. A fun and supervised activity, the school has made sand yachting accessible to as many people as possible
Sand yachting can be practiced from the age of 8: at school, individually in a private lesson, by taking a course (introductory or improver) or in a group through organised sessions.
People with reduced mobility are also welcome. The school's double yachts are ideal for accompanied yachting.
ASSOCIATION MEMBERS
The association has a 9-member board of directors and 6 employees, four of whom are qualified instructors, a director and a receptionist.
The instructors are here to help you sail your sand yacht, to develop the adapted sport by enabling people with disabilities to practice sand yachting and maintain the equipment during the off-season.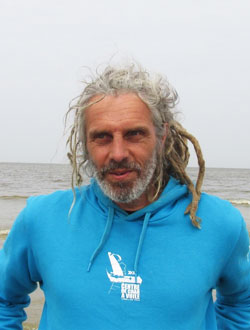 Sports Instructor​
State Certified Sports Instructor for Sand Yachting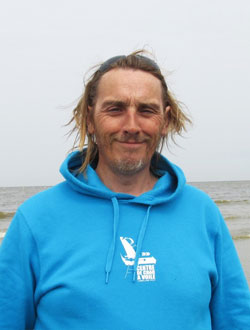 Sports Instructor
State Certified Sports Instructor for Sand Yachting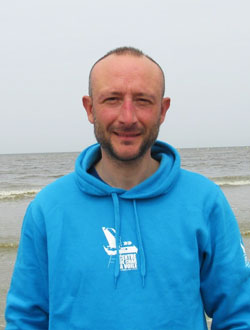 Sports Instructor with a Professional Qualification Certificate for Sand Yachting
Level 4 French State Approved Diploma
University Degree in Science and Techniques for Sports and Physical Activities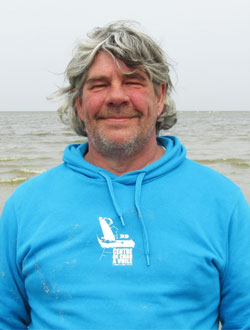 Head Instructor
Sports Instructor with a Professional Qualification Certificate for Sand Yachting

Great! A really nice team. We had a blast! I recommend keeping your eyes closed!
Christophe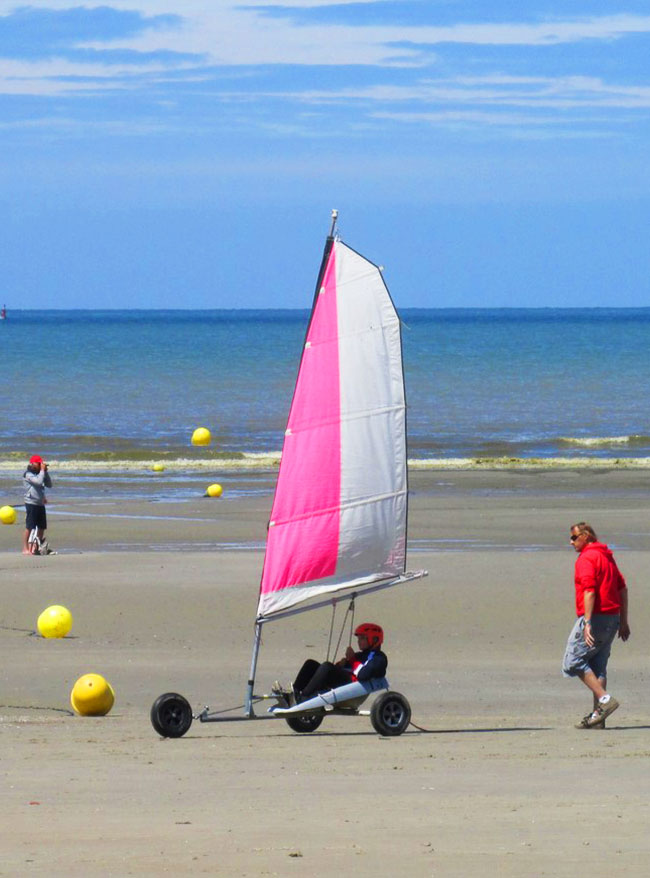 The activities take place at two water sports centres:
The Licorne centre in Dunkirk, open all year round,
The Sémaphore centre in Zuydcoote, open in July and August.
Mer et Rencontres is a member of the French Sand Yachting Federation and is a partner of the Community Tourist and Congress Office and of the Dunes de Flandre local authority.
HISTORY OF THE ASSOCIATION
Mer et Rencontres
1987

1987

The association is founded by Guy Lepinay and Alain Magnin. When it started out, Mer et Rencontres was a kayaking association for friends based in Dunkirk Youth and Culture Centre.

1992

1992

The sand yachting and outdoor instruction activity is developed based on an integration project. That same year, the association takes up residence at the Licorne sailing centre.

1998

1998

The association signs up to the "Youth Employment" programme and trains and provides five State Sports Instructor Certificates

1999

1999

In an effort to bolster its commitment to employment, the association takes out a loan to buy Ferme Fleurynck in Leffrinckoucke. This accommodation centre becomes a building site/school because of the renovation and development of the building. One technical supervisor, 1 socio-professional lead and 20 beneficiaries are involved in the project.

2003

2003

We open and inaugurate a 30-bed group accommodation centre at Ferme Fleurynck.

2006

2006

We take over the business and staff of Zephir, a water sports association with a sand yacht centre in Zuydcoote.

2007

2007

The Ferme Fleurynck undergoes an extension to create a 110 m2 multi-purpose room.

2009

2009

The second extension is completed with an added "leisure/culinary space", a place where kids can make soups and jams

2011

2011

The third extension is completed with an enlargement to the multi-purpose room which becomes 160 m2

2013

2013

Mer et Rencontres starts to focus primarily on sand yachting. The school sells Ferme Fleurynck

2016

2016

Jean Louis Decoster becomes the chairman of the association. Before taking on this role, he was on the Board of Directors (initially as a member and later as treasurer).

2017

2017

The association buys 26 new sand yachts

2018

2018

The association buys 27 new sand yachts.

2022

2022

It currently owns 150 sand yachts.
2005
French Team Champion in Promo
2006
7th at the World Championship and French Team Champion in Standart
2007
Vice European Champion and European Team Champion in class 5
2008
Vice World Champion and World Team Champion
2009
European Champion and European Team Champion
French Team from 2001 to 2013